The mountain ranges along the Colorado-Wyoming Border are not only beautiful and solitary, they're close to my home. I've visited them many times over the years, and after a trip there in August, have put together a gallery for you.
The Park Range is in Colorado, with the Sierra Madre and Snowy Ranges in Wyoming. Part of this area's appeal is it's uncrowded and forgotten feel, it's like taking a trip back in time to a more simpler age. I call them the Border Ranges, for they straddle the Colorado-Wyoming state line, sometimes meandering back and forth, paying no attention to the maps. The closest town to the southern end in Colorado is Walden, while on the Wyoming side, it's Encampment.

I camped by two lakes. The first, Big Creek Lake, is the second largest natural lake in Colorado. The campground was nearly burned during the Beaver Creek fire of 2016. The firefighters managed to save the campground and nearby cabins, leaving an island of green in a stark burnt landscape.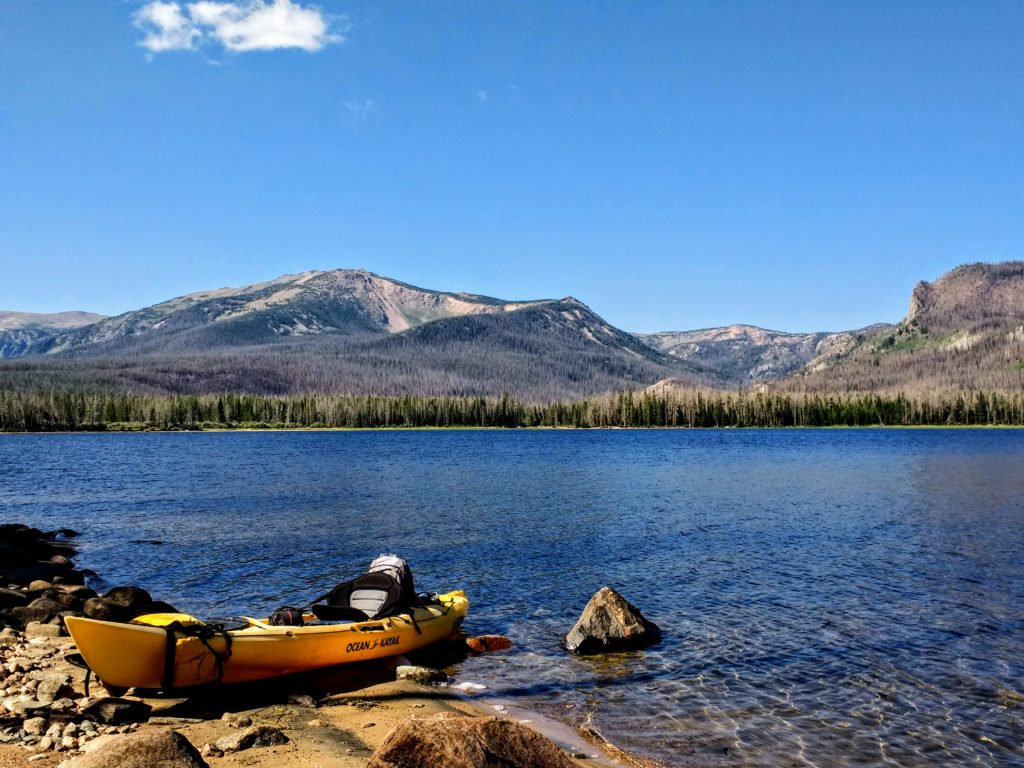 The next lake is Hog Park Reservoir, just over the border in Wyoming. It's near the Huston Park Wilderness, while Big Creek was next to the Mt. Zirkel Wilderness. Hog Park is a bit of a drive on dirt roads but worth it, no crowds, beautiful paddling, and hiking on the nearby Continental Divide Trail.
The final stop was the dramatic Snowy Range, home to Medicine Bow Peak and numerous alpine lakes.
Hope you enjoyed our little excursion, and you can find your way into the Border Ranges someday.
For the complete gallery of photographs, click here:
http://nostalgiawest.com/the-border-ranges/