I was lucky to tour Ireland for the third time this spring, and saw more of its castles and ruins. I had a wonderful guide, whose driving skills and patience gave me a first hand look at some of these fine ruins.
The first one was a short hike from my host's home, and is aptly named Merlin's Castle.
The next was Ross Errilly Friary, founded in 1351. It is well preserved and gives a good feel of what Franciscan monastic life was like, lasting up until 1753.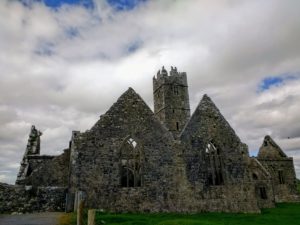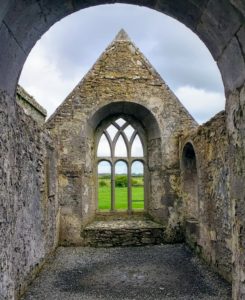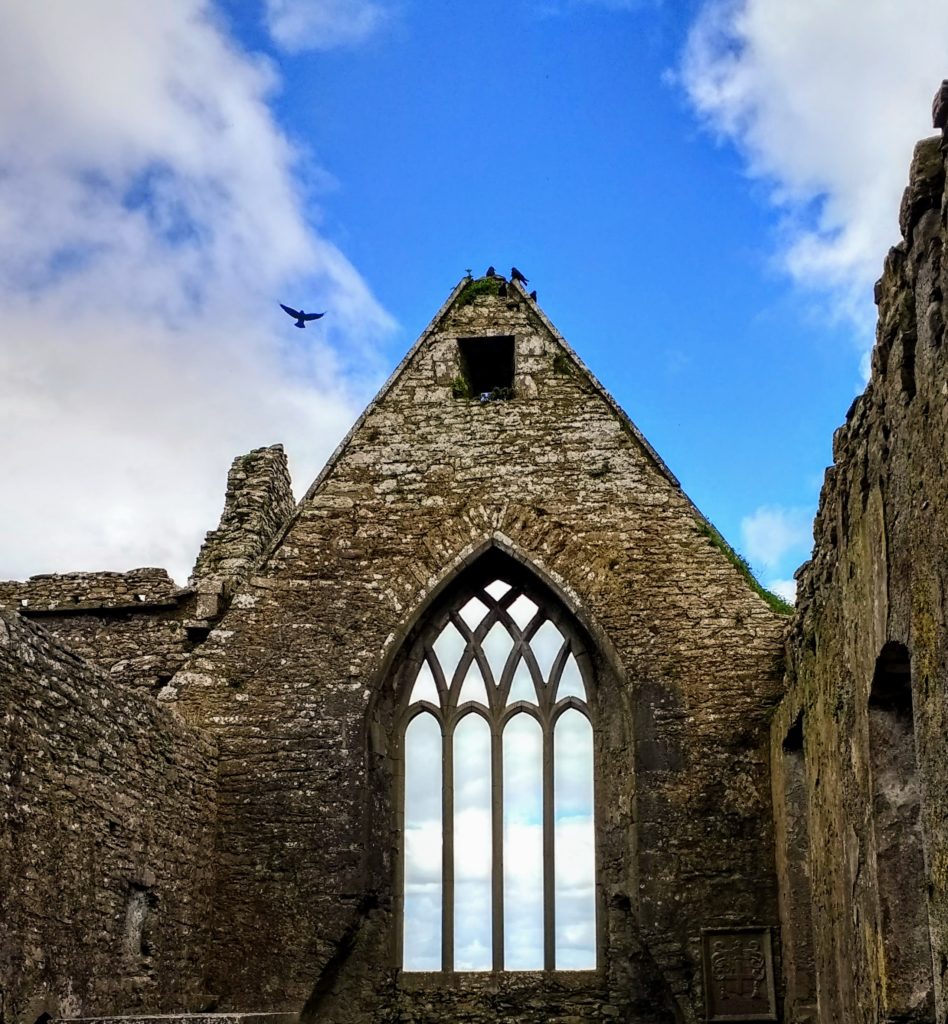 Kilmacduagh Monastery is located near the town of Gort, and has a famous round tower, one of the highest and best preserved in Ireland. It's notable for it's lean, about a half meter off the vertical.
Poulnabrone Dolmen is a portal tomb dating from around 5,800 years ago. The remains of 21 people have been found inside. It's located in the Burren, a Glacio-karst landscape, a barren setting of limestone on Ireland's west coast.

Also in the Burren, though not quite a castle or ruin, in the iconic house of Father Ted, one of my favorite Irish comedies.

On the sea coast of the Burren, near the town of Doolin, are the incredible Cliffs of Moher.
A must see stop if you're in the west of the country, the cliffs are awe inspiring, and not for the faint of heart.
Kilkenny Castle, in the charming town of Kilkenny, was built in 1195 by Norman occupiers on the banks of the River Nore.
Just across the street is the lovely Dower House(mother-in-law's residence) and nearby is St. Canice's Cathedral with a well preserved round tower.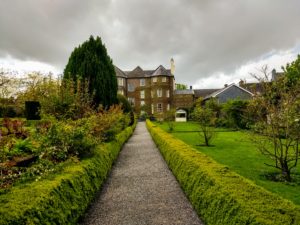 Dromoland Castle is now a luxurious hotel, but we were able to talk them into letting us take a look around. Said to be the ancestral home of the O'Brien's, dating back 1000 years to the king Brian Boru, Dromoland has been through many renovations, the current buildings dating from around 1835.
I Hope you've enjoyed this little excursion to the Emerald Isle and it's sights. I'll leave you with a photo of the author and his intrepid guide, Tess, at Ross Errilly, thanks!