The San Rafael Swell is an uplifted sedimentary dome in south-central Utah extending approximately 90 miles northeast to southwest across Emery County. The geologically unique landscape of this anticline not only makes it a popular tourist destination as an outdoor playground, but the San Rafael Swell is also a particularly significant area to the history of uranium mining in the United States.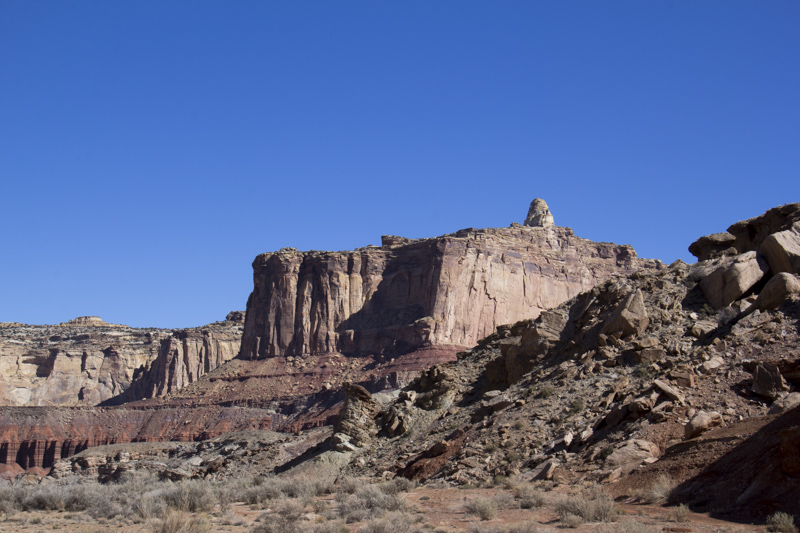 The largest feature in the Swell is on the eastern edge, the
San Rafael Reef, so called because it's jagged nature made it as much of a hindrance to travel as a reef to sailors. The prominence of the Reef is Temple Mountain, just north of Goblin Valley State Park.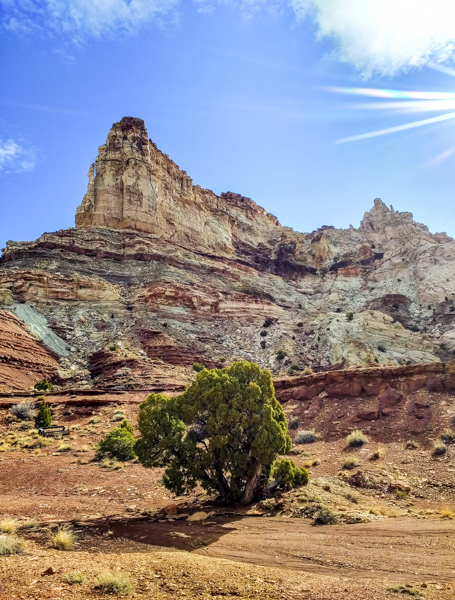 I was camping in the area this April and for the first time, made a trip out to the Tomsich Butte area, home to the Dirty Devil uranium mines along the Muddy River. This mining area was first developed by John Tomsich and W. J. Hannert in 1951, who discovered uranium ore and staked claims surrounding the butte. One of the miners, John Anderson, described the colorful scene in its heyday:
"The big mine at Tomsich Butte was the Hannertand then I think the next biggest one was the Spanish Trail which belongs to me. But the Hannert, they produced ore out of there in the original uranium boom, and they were mining ore there in the second uranium boom. Now just a little to the west of the Hannert are what we call the woodpecker holes. When you go down there you'll see what I mean. There's about six different tunnels along that cliff face. And then there's a larger tunnel just a little east of there, then there's the Hannert mine that had three openings if I remember right. And where we camped, where we lived there's a cottonwood tree all by itself down at the bottom of Tomsich Butte. It's very pronounced. And we usually camped there because it was cool in the shade of the cottonwood…They said at one time about four hundred and fifty people lived there, mostly in trailers. And they had a school house, they had two cabins that were joined together, and then there were two or three other cabins that were a short distance away…The school house even had a blackboard on the wall. "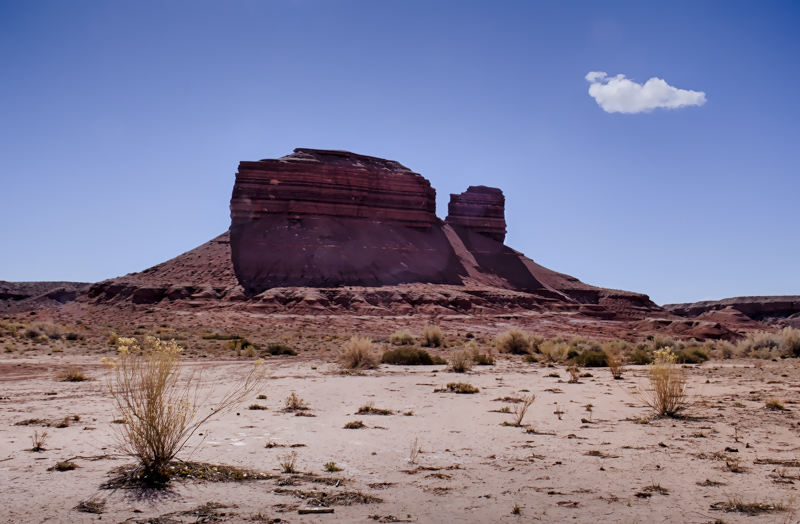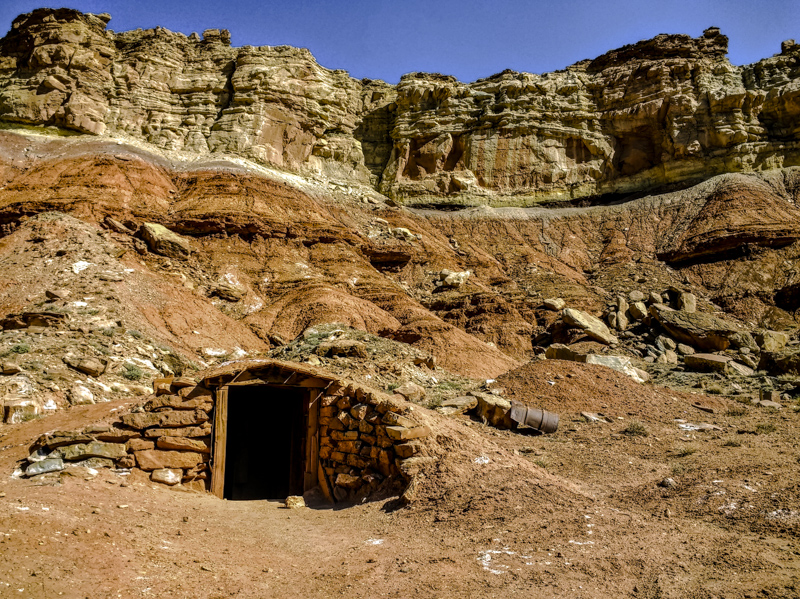 One of the highlights is The Hondu, a large arch formation high up on the cliffs above the Muddy River, visible from the area of the Tomsich Butte Mines.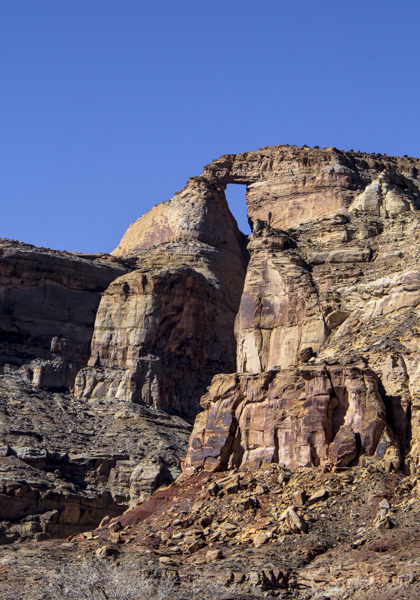 A trip through nearby Reds Canyon makes a loop back to the main road near Temple Mountain, and has some of the best scenery on the Swell.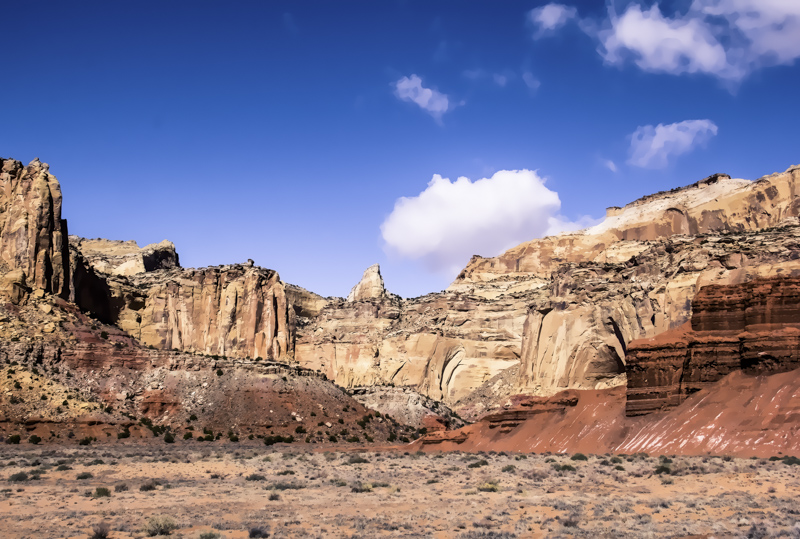 Documentary of uranium mining in Utah and Colorado: