I heard Trail Ridge Road in Rocky Mountain National Park opened on Wednesday afternoon of the 5th of June. I got up early on the morning of the 6th and drove up to take a look. If you've never been there early in the season, it's worth the trip. Not quite as crowded, and the snow is unbelievable. There were a few elk along the way, a marmot just waking up from it's long winter nap, and did I mention snow?
Here's a selection of photographs to give you a feel for the highest paved continuous road in the lower 48.
I drove from Granby by Grand Lake, and had to take a shot of Mount Baldy along the way.
Once I got up above the valley floor the Never Summer Mountains dominate the view
The Kawuneeche Valley below(valley of the Coyote)
Next stop is Milner Pass and Poudre Lake, on the Continental Divide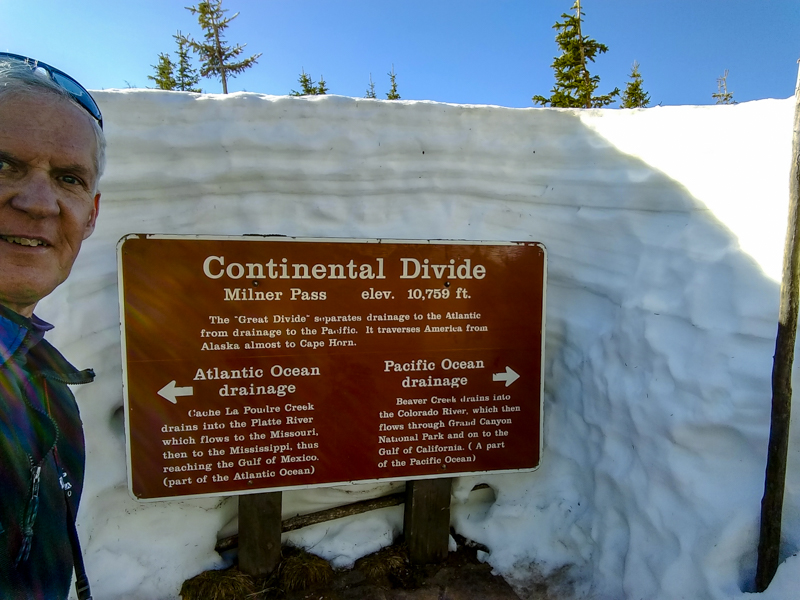 * * * * *
———
_______
_________
The Alpine Visitors Center wasn't yet open, but it's worth a stop to view the snow banks around the parking lot!
Alpine Visitors Center parking

behind the Gift Shop
selfie at Alpine Visitors Center parking

Snow Alley
Rock Cut and the highest point of the road at 12,183 feet above sea level!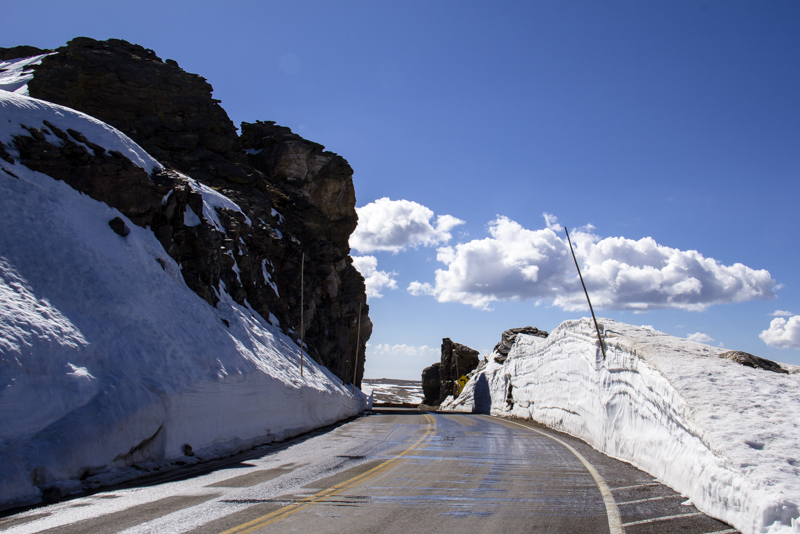 My farthest point was the overlook for Forest Canyon, with a grand view of Longs Peak, highest mountain in the Park at 14,259.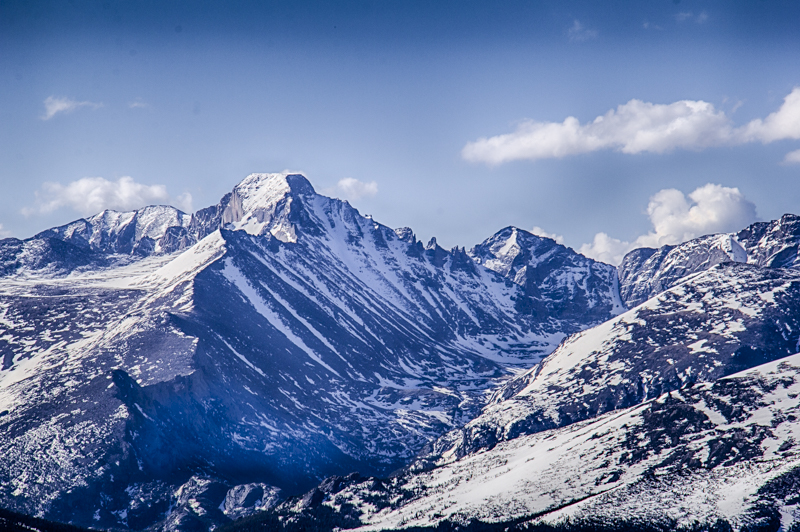 Hayden Spire

Forest Canyon Overlook
A sleepy marmot was out taking a look at all the commotion, she'll be a popular critter now that the roads open
_____
Who's There?

Marmot on Ice

Am I a boy or a girl?
_______
driving Rock Cut

cold shoulder
On the way back down I stopped for a trip to Lake Irene. It was still frozen, but gorgeous
Snow Man at Lake Irene

Cabin at Lake Irene
On the way back into Grand Lake, below the snow line, I spotted an Elk herd far out in Harbison Meadow
_
Lunch Break

Up and Browsing
Thanks for looking, here's some links to the road and area!
_